Posted by

[email protected]

on April 6, 2017 at 12:45 AM
Your kitchen backsplash with one of the trendy tile thoughts.
Small-Scale Pattern
You can simply choose for more design on the backsplash when kitchen cabinetry is comparatively simple and unadorned. The neutral colours of the backsplash also combine well with all the kitchen's gray countertops and stainless steel appliances.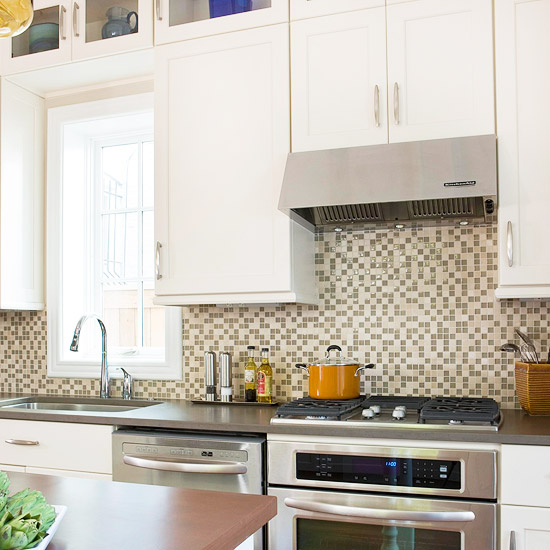 Rich Contrasts
Using one simple tile in a two-colour palette gives stunning chip modern appeal to this kitchen. While the space is brightened by white cabinets, deep brown subway tiles on the backsplash work with quartz-surfacing countertops and refinished wood floors to instill warmth.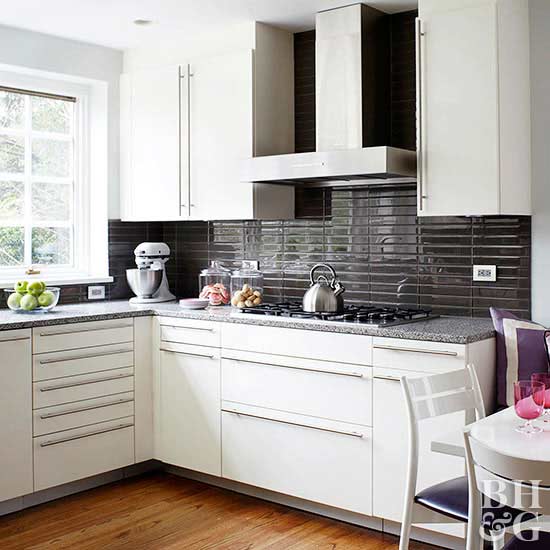 Metal Notes
Think beyond color, when brainstorming backsplash thoughts. The metallic color complements the architectural detailing on the cabinetry and moldings along with the warm butter tones of the kitchen and adds rustic allure.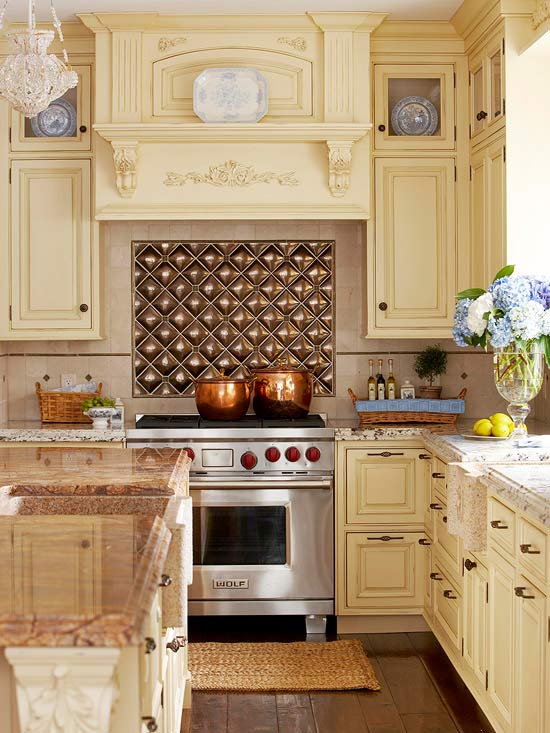 Realistic Stone Texture
Piled pebble tiles bring a nature-inspired feel for this backsplash region. The homeowners chose not to grout the tiles, to accentuate the natural appearance. Used in the beverage center of the kitchen, the pebbles create a unique center point for the cooking zone; the remaining kitchen backsplash features a conventional choice: white subway tiles that are ceramic.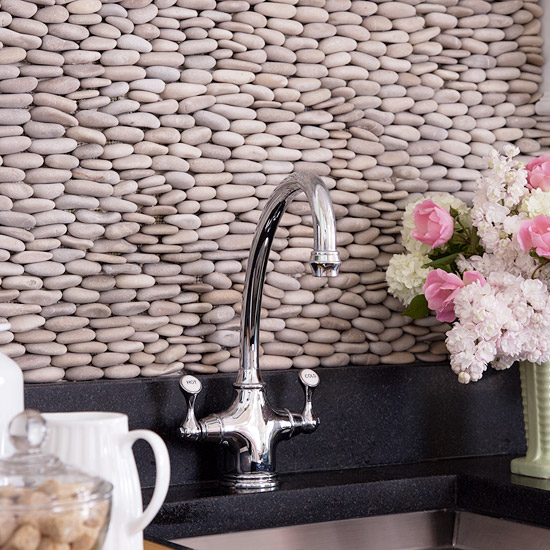 A Twist on Tradition
Round penny tiles are frequently used as flooring, but they truly are brought up on conventional style to the backsplash to get a fun spin. Honey- color grout adds measurement and stresses the entertaining form of the tile.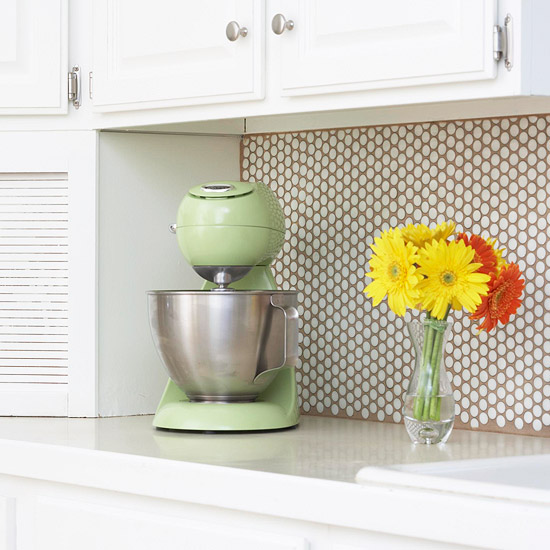 Tones and Texture
This kitchen gets an upscale appearance by fitting textures and tones throughout. The normal 1x1-inch tiles on the backsplash keep the appearance uniform, yet the different tones of the tiles add texture and variety.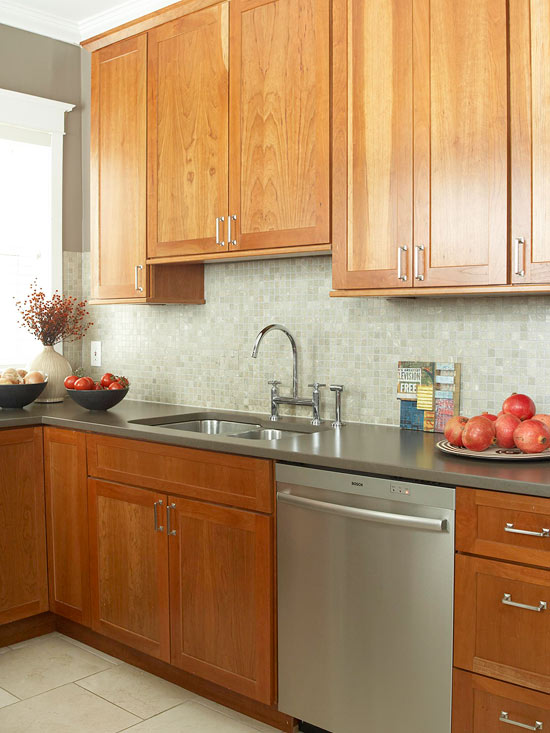 Tile Artwork
Miniature tiles come together to develop a magnificent, nature- inspired backsplash. Backsplash and the range are framed by cream-colour cabinets, giving a framed artworklike appearance to the backsplash. The picture fits in using the simple yet refined appearance of the remainder of the kitchen.